---
---

Food Challenge ANSWERS
1.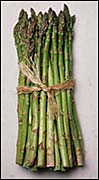 What is the name of this vegetable?
A) Asparagus
B) Spinach
C) Celery
D) Broccoli
2.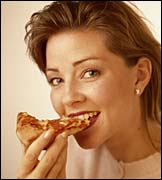 What is this woman eating?
A) Spaghetti
B) Pizza
C) Hamburger
D) Sandwich
3.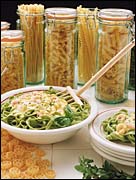 The jars and bowls contain what kind of food?
A) Vegetables
B) Cereal
C) Candy
D) Pasta
4.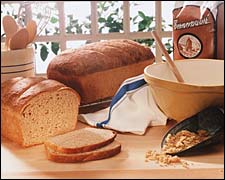 What is the main ingredient in bread?
A) Milk
B) Flour
C) Eggs
D) Baking powder
5.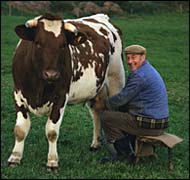 What is this man doing?
A) Making cheese
B) Getting chocolate from a cow
C) Weighing a cow
D) Getting milk from a cow
6.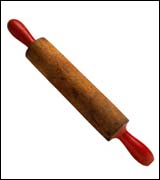 What is the name of this kitchen tool?
A) Rolling pin
B) Meat tenderizer
C) Whisk
D) Doughnut maker
7.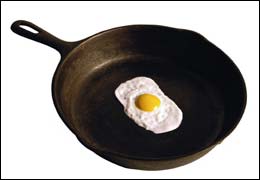 What is in the pan?
A) French toast
B) Omelet
C) Fried egg
D) Sausage
8.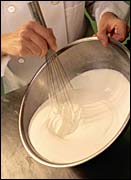 What kitchen tool is this person using?
A) Whipping spoon
B) Whisk
C) Chopping knife
D) Electric mixer
9.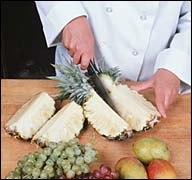 What fruit is this chef cutting up?
A) Apple
B) Grapes
C) Pineapple
D) Peach
10.
[Bonus] In Asia, many people use these eating utensils instead of forks. What are they?
A) Pincers
B) Tweezers
C) Potstickers
D) Chopsticks
---
Back to the main Fun & Games page.


Praise for the Original
Cooking with Kids book
General Mills Groceries
Save up to 30% on select General Mills breakfast, baking, snacks and boxed meals brands such as Chex, Cheerios, Nature Valley, Betty Crocker, Fruit Roll-ups, Hamburger helper and more.
Popchips
Save up to 30% on select Popchips.
Annie's Homegrown
Save up to 30% on select Annie's Homegrown boxed meals, snacks, cereals and dressings.
Nong Shim Noodles
Save up to 30% on select Nong Shim noodles and snacks.
Organic Valley Milk
Save up to 30% on select Organic Valley organic milk.